About


La Sylphide Ballet School

La Sylphide Ballet Academy follows the method of teaching Vaganova and – by the protocol signed in 2017 – it is the first ballet school in Romania to grant a recognized state diploma and certification from the Institute of Choreographic Art in Kiev.

The academic program is created according to the model of professional schools in Europe, therefore allowing students to prepare at a very high level both in terms of general culture and ballet.

The study program and disciplines are adapted to the specificity of each age and to the individual particularities of the children we train.

The requirements are correlated with the mental and affective level of the children who decide to study classical ballet, contemporary and character dances.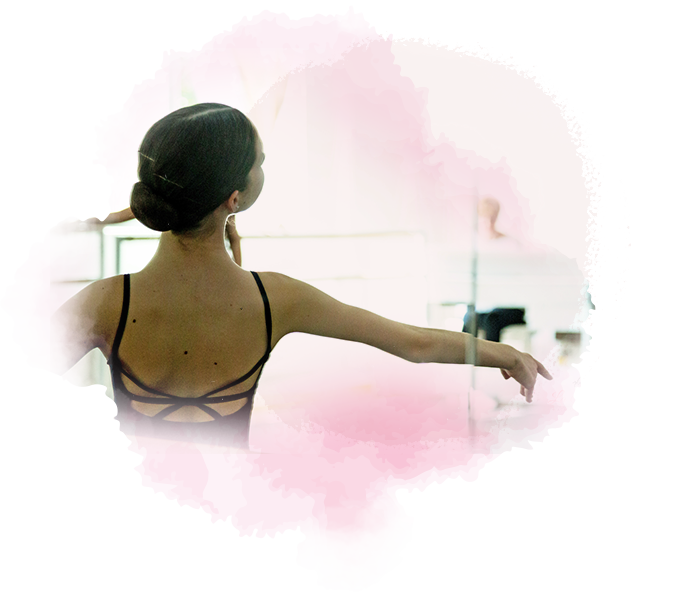 The teachers of the Academy are one of the best in Romania and, in order to prepare our students for international training, every year we welcome guests from around the world (professional dancers from Russia, UK, Germany, France, Israel, Georgia, Italy, etc.) who help them evolve and train professionally, at the highest level.
Also, to enrich the professional training of our students, starting with 2019-2020 school year, they benefit from Pilates hours for ballet, in collaboration with Doina Iosif Pilates Studio.
La Sylphyde Team
Our team of choreographers and dance teachers
are well-known names, remarkable professional dancers on the Romanian scene
TESTIMONIALS
I can honestly say that these seven years I have studied ballet at "La Sylphide" School helped me to develop in many ways. I was taught to work to be successful in what I like, I met people who marked my education and not least, I enriched my culture through contact with the world of art.
I have been for 8 years pupil at the dance studio La Sylphide. I am happy, proud and lucky to be a pupil of this school. Here, I have learned what discipline means, to be happy about your colleague's success and self-esteem. Most of all I am happy to be around an exceptional teacher which is the soul and the brain of this school: my dear "maestro" Lorelei Bari."
La Sylphide School offers me the framework where I can express myself and develop my passion for dance. I enjoy coming at the ballet classes, knowing that I will find in the study classrooms, the joy of dancing, a pleasant and professional atmosphere, as well as friends and colleagues who share the same passion and pursuit.
My name is Andreia Bodea. For eight years, my daughter attends the courses of this ballet school. I wish Maria would continue to go to this school because I believe that her education in terms of work and beauty, is accomplished here. Serious and enthusiastic teachers, hard-working and child-lovers, a talented and tireless director, a "dollhouse" where my child comes with joy, confidence and hope. Congratulations to "La Sylphide School"!
Answer to the question: How has your child changed since he attends ballet at La Sylphide school? La Sylphide is part of my child's life, his education, his personality. The teachers at Sylphide are for my child parents from outside the family. Children growing up with La Sylphide school are better, more disciplined, stronger, more serene and happier. La Sylphide School is not just about classical ballet, modern dance, etc. but it means involvement, love, tact, patience, perseverance, work and results.
At the dance studio in La Sylphide I learned what grace is, I learned that besides tutu, poems and flexibles (clothes that make any girl dream to float), there is music. The musical culture that this school has offered me is invaluable. Starting with classical works (Carmen, Giselle, etc.) and ending with "modern works". I learned how to stay a child, although maybe I was already a teenager, seeing my colleagues dancing on the "Lion King". Also I was "testing", maybe, my maturity, trying to convey the emotions of the play "Ruga pentru parinti". My colleagues, current best friends, a teacher, who was more of a mother friend to me inside and outside the school, they all made me return to this part of my childhood after the completion of the courses, which is why both my work attested in English (12th grade) and my bachelor's degree were about ballet. The aforementioned things helped me to become what I am today and what I will be later in life, namely, a graceful, friendly woman, well-versed both on stage and in life.
My dear Master, I would like to have the power to turn into flowers and gifts and wonderful jewelry all my thoughts and feelings for you. But I cannot. I feel so powerless! I can only hope that all I can wish for you will come true. You value for me all the joy you have offered me! I love you! Happy, Happy Birthday!
You taught me to love, you taught me to be good, you taught me that not all decisions are right, you comforted me when I was suffering, you were always close to me and you taught me to ballet. Thank you!
I started ballet at the La Sylphide Studio Dance school at the age of 4. Now I am 17 years old and I am still very fond of the large family that this school has. Here, besides the fact that I learned step by step all that is necessary to obtain a classical choreography toe dance and the fact that this year I won at one of the most important dance competitions in the dance world, I have learned to grow. I learned how to behave in society, I learned to know myself, I learned to love. I learned to love the Master who was all this time dance like a mother to me, because she was always next to me when I had a problem or needed help. Even though I'm just a student, she behaved exactly like a mother who cares for and loves her children in a way no other teacher can ever do. That is why I am grateful to her and I will be there for her whenever she needs me. I will forever esteem her because I am proud that she has managed to create a family as large and beautiful as the La Sylphide SCHOOL.
The fact that I have been a ballerina of the "La Sylphide" Dance School since the school was founded, has brought me more confidence and ambition to learn new things, but also a lot of joy as I entered the fascinating world of dance. At the same time, practicing ballet helped me to form a classical musical culture, a special body posture and grace. I want to thank my Master for all she has done and continues to do for all the dancers of this wonderful school! I highly and warmly recommend this school and wish you much more further success!
La Sylphide was one of the most beautiful things that ever happened in my life. It helped me know how to take care of my body, and learned me what femininity and elegance mean. Moreover, it provided me with a mental balance and made my childhood and adolescence happy. La Sylphide ballet school had a strong impact on me; the school formed me as human being, the model that guided me was my teacher, Lorelei Visinescu Bari.
Step by step, I managed to discover the wonderful world of ballet, along with Master Lorelei Bari, who guided me in the story of ballet. Learning, movement by movement, I was becoming more graceful, undoing my body in all movements as a true art of ballet that included me. Ballet for me is a specific art of nature. When I'm on stage, I feel like flying like cherry blossoms, like white birds in the sky. The teacher teaches us in each dance how to interpret our character and how to give it life beyond dance. The art within me will encompass Romania, bringing happiness and joy to the people watching me dance. La Sylphide School has made me a worthy 1st place child.
It is hard for us to say how our child has changed since she was taking ballet classes, for the simple reason that she has been a student of "La Sylphide" ballet school since she was 3 years old. What we can say is that we cannot imagine what our child would have been like without being part of the "phenomenon" La Sylphide…
For me, La Sylphide was a beautiful time in my life. Fortunately, this beauty was perpetuated even after I left. Ballet has made me fall in love with opera, dance, classical music, art … in a word, to fall in love with beauty. I still dream at night that I have to prepare for shows, with all the costumes, choreography, makeup and emotions; and in the morning I wake up with a smile on my lips and a huge longing … So, thank you very much Master, for all you have taught me!
La Sylphide school is like my friend. It is a place where I go with pleasure and do something I enjoy. I come here with my grandmother, since I was 3 years old. I am now 12 years old and come almost daily, sometimes, every day. La Sylphide is a place where I feel good, a place where I feel I can do what I want, a place where I feel like I can express myself through ballet! Ballet has become part of me. Without ballet I couldn't live. I would feel worthless in life. I love ballet and it will always be that way. Together with La Sylphide, I got to participate in national and then international competitions, even climbing the podium with gold, silver and bronze medals. All our work was seen in a dance of 1-2 minutes. They were the most beautiful moments of my life! I still remember when I was a kid and I used to go to the ballet with emotion at every lesson. we wore a red tutu with the initials of the school and wore scarves.

My hair was tightened in a bun, like the big ballerinas. Later, in the 2nd grade, the small and red tutu changed into a black body with a black skirt. I was growing up. On the feet, the worn out old shoes became ballerina shoes, pointe shoes, the hardest, but most beautiful moment that can happen to all the students in the school. As a child, all the ballerinas want to stand en-pointe, but it is not as easy as you can see. La Sylphide school, which I will never leave, has changed my life into a beautiful one, full of challenges!
The experience "La Sylphide" represented for me an opportunity to spend a creative and unique time a few afternoons per week, in the company of people near my age, with whom I had the opportunity to interact and socialize, but also under the guidance of some teachers. very dedicated and demanding, with a modern and innovative vision, in an environment that gave me the opportunity to perfect my dance skills, improve my youth and grace, as well as the possibility to broaden my horizons by exploring the techniques of dance and artistic expression. A healthy and enjoyable alternative for leisure, which contributes at the same time to a harmonious development in the childhood / adolescent years as well as to maintain a good physical condition, which I recommend not only to the young people who are passionate about dance / ballet, but to all those who want to master the art of movement, to maintain their physical form, experimenting with their own artistic sense and making new friends. After years since my last lesson at "La Sylphide" I consider this experience a choice I am delighted and proud for, from which I had a lot to learn.
La Sylphide, opened for me the path to knowledge, to apprehend art, and the beautiful. La Sylphide had influenced me in a positive way, helped me to take daily the right position in everything I do and to pass gracefully through life.
La Sylphide Studio Dance it simply gives you freedom. I have been doing ballet since I was 4 years old and I am very proud of it. I met some wonderful people, my colleagues and obviously, the Master who gave us some very important life lessons. During these years, there were people I was talking to for the first time and they said they saw me at the shows held by the "La Sylphide" School and they were excited to see me and tell me that they really liked the performed dances. by my colleagues and myself. Questions. Answers. These are just 2 words, what I feel when I think of ballet is something else. For me, every minute of ballet is like an explosion of emotion, every movement is my freedom and I feel like I'm escaping from the prison of daily life. "La Sylphide" Dance Studio "born" you. This is what it did for me, raised me and showed me the world in a way that not many know how to live. The people around me gave me some unforgettable life lessons. It's logical. How could ever anyone forget a second time or a world full of sisters? It is a magical feeling to hear the world over the years as they tell you every second of your shows when you held them with the emotion in their hearts and with the "chicken skin" rising. "La Sylphide" Dance Studio became vital and a lifestyle to me.
Invited teachers
Every year, Ballet Academy "La Sylphide" invites
choreography teachers from abroad