Summer School Intensive & Final Show
Every year, at La Sylphide Summer School intensive programme, some of the world-renowned teachers, choreographers and repeaters offer a dance experience that will lead our dancers to reach their performance potential in academic classical and contemporary style.
The 6 hours/day intensive program for three weeks includes:
Summer school REGISTRATION
Register online until 15.03.2020 or write an email at office@baletcopii.ro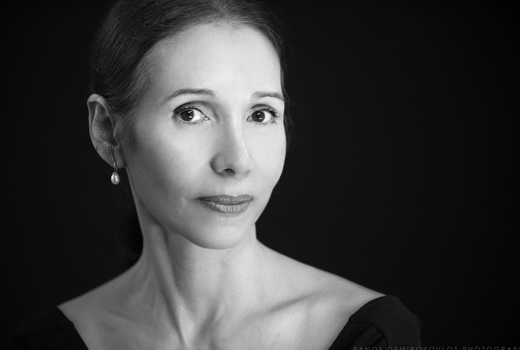 Taina Morales Nunez
Ballet Pedagogue & Ballet Mistress
English National Ballet School
Taina Morales Nunez
Education:
Graduate of the Cuban National Ballet School
Havana Cuba 1982 (Title: Ballet Dancer Teacher)
Dance Career: 
1982-1992:     Cuban National Ballet:  Director: Alicia Alonso
1992-1993:     Ballet Monterrey, Mexico:  Director Anne Marie D'angelo
1993-1999:     Compania Nacional de Danza, Mexico City: Director: Fernando Alonso
2000-2004:     Royal Winnipeg Ballet, Winnipeg, Canada:  Director: Andre Lewis
Danced the classical and neo-classical repertoire, and performed and toured in more than 45 countries in internationally renowned theatres around the world.  Danced positions from corps de ballet to lead roles.  Main teachers: Ramona de Saa, Loipa Araujo, Alicia Alonso, Fernando Alonso, Aurelio Bogado, Philip Beamish, Sylvie Clavier, Gilbert Mayer, Patrick Hinson
Ballet Teacher:  ballet pedagogue senior and junior school, boys (all levels) allegro work and variation and girls (all levels) senior pointe work and variations
Currently at the  Ecole Superior de Ballet de Quebec
Other schools:
Royal Danish Ballet School , Ballet teacher at Alberta Ballet Calgary, Canada, as Senior Teacher.
Den Norske Ballet School, Oslo, Norway (2013-2014)
Ecole Superior de Ballet du Quebec, Montreal, Quebec (2009-2017)
Joffrey Ballet School, Chicago, USA (2010)
Opera Royal Wallonie, Liege, Belgium.(1995)
Staged Cuban version Swan Lake 2nd act at Ecole Superior de Ballet du Quebec
Staged Cuban version Giselle 2nd act and 1st act at Alberta Ballet School
Coach:  Coached students for international ballet competitions:
Prix De Lausanne (Cesar Corrales # 5 Bours 2013)
Youth America Grand Prix (YAGP) semi-finals (Lazaro Corrales and Clara Corbo Pas De Deux 1st prize 2013)
YAGP semi-finals (Cesar Corrales Grand Prix Prize Europe 2014)
YAGP FINALS (Cesar Corrales Grand Prix award 2014)
Gala des Etoile .Festival de arts Saint Sauver in Montreal Quebec.
Ballet Mistress:
Royal Danish Ballet
Les Grands Ballets Canadiens:  Montreal (part time ballet mistress for 3 years)
Ballet Jazz de Montreal, Montreal, Quebec. (full time with the company for 2 years)
La la la Human Steps, Montreal, Quebec (guest ballet mistress and rehearser)
Joffrey Ballet, Chicago, USA (guest ballet mistress
Alberta Ballet, Calgary, Canada (guest ballet mistress )
National Ballet Slovak (guest ballet mistress and rehearser) coaching the lid roles in Swan Lake.
Alvin Ailey (guest ballet mistress)
Awards: Outstanding Teacher Award:  YAGP European Semi-finals 2014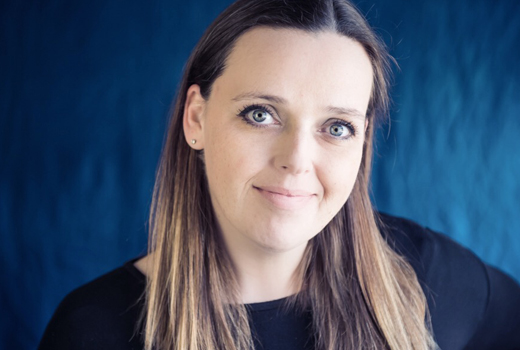 Kahli Lewis
Choreographer, Dance Teacher, Director, Assessor and Adjudicator
Kahli Lewis
Choreographer, Dance Teacher (Contemporary, Jazz, Ballet, Musical Theatre, Tap, ISTD examinations), Director, Assessor and Adjudicator
108 Tavistock Road, Fleet, Hampshire, GU51 4EZ.
Email
info@kldancecompany.com
kahli.lewis@birdcolleg.co.uk
Mobile
07714 687128
Profile
Born 15th June 1980 in Banbury, Oxfordshire and moved to the South of England in 1983. I have 20 years' experience in directing, choreographing and teaching at all levels. I am fully qualified in ISTD Imperial Ballet, Modern and Tap and I am very experienced and qualified in teaching Contemporary specialising in Release, Tzubai & Graham techniques I am also an ISTD Contemporary technician. I am an experienced musical theatre choreographer and teacher as well as an ABRSM singing teacher. I hold a full UK driving licence and have a UK passport. I hold a full enhanced DBS check and a full member of the Institute for Learning (IFL).
My key skills lie in choreography and teaching all genres at a high level. I especially enjoy teaching ballet and contemporary. I have found that my love and forte is for teaching boys work throughout the various disciplines; I can nurture, encourage and develop the students and build a strong rapport based upon hard work and respect which helps them to achieve to the best of their ability.
As well as Contemporary and Ballet, I also consider myself to be a very strong Jazz and Musical Theatre choreographer/teacher as well as an artistic consultant and director. I pride myself on having a keen eye for detail and I can quickly identify and work through problems accordingly. I am highly motivated and willingly accept criticism and direction. I am honest, professional, reliable and passionate about the industry, and I thrive on being thrown in at the deep end. I am experienced in teaching children, vocational students and professionals at a high level and have been lucky enough to gain experience with a wide variety of student ages. I am also an established and experienced dance adjudicator.
Experience
Dance Adjudicator
Dance World Cup – Worldwide – 2017 – Present
I have judged for the DWC in South Africa, Sitges (DWC Finals)and Burgos in Spain for the 2019 heats. I am also been invited to Judge for the World Dance Challenge in Portugal 2020.
Kahli Lewis Dance Company 2018 – Present
Owner and Principal
Pre-vocational and part time training in Fleet, Hampshire.
Ballet & Contemporary Tutor
Bird College of Performing Arts, Sidcup, Kent September 2016 – Present
Responsible for teaching ballet and contemporary for the full-time courses, devise and teach assessment work and choreograph for shows.
Artist Director
Contemporary Dance UK London January 2014 – Present
Artistic Director, responsible for setting artistic vision for the company and managing all aspects of the ballet and contemporary courses. I devise and teach course content and manage all auditions and assessments. In this role, I work closely with musical accompanists and organise guest tutors and themed workshops. I also direct and choreograph company shows.
Choreographer
Beauville Arts, France
I have choreographed and directed around 18 shows in France. Shows include: Annie, We Will Rock You, Mamma Mia, Matilda, Fame, Bugsy, Blues Brothers, Oliver, Lion King, Moulin Rouge, Joseph, Wicked and Hamilton.
Artistic Director and Joint Principal
Renton Dance Studio, Farnborough. September 2010 – October 2018
Teaching and preparing students for ISTD Tap and Modern exams. Choreographing and directing for festivals and productions. Supervising, mentoring and coaching the junior teachers and overseeing their work.
Ballet & Contemporary Tutor
Central School of Ballet, London. September 2010 – July 2015
Teacher for classical ballet and ballet coaching classes I also teach Graham and Release contemporary tutor to both the main school and the Prep Associates.
Senior Ballet Tutor and Contemporary Dance Tutor
The Urdang Academy, London. May 2010 – December 2014
Senior Classical Ballet tutor to first and second year boys and all years girls. Responsible for Classical assessments and auditions. I also taught as a Jazz, Contemporary teacher and choreographer to all year groups. and responsible for the 2nd year dancers stream performance project and show.
Senior Dance Tutor & Key Tutor
Guildford School of Acting, Guildford. January 2005 – May 2014
Senior dance teacher and key pastoral tutor, specialising in boys work as well as teaching jazz, ballet, contemporary, tap & double work to all students and year groups. My responsibilities included choreographing assessment classes, moderating classes and content, choreographing for school shows and taking the dance section of the auditions for new entrants as well as being an audition panel member for all disciplines. I have been involved in the ʻAfrica Outreach Project' and the ʻAim Higher' project team providing professional training for Surrey University. When our Head of Dance went away on a one year sabbatical, myself and another colleague covered the Head of Dance position and prepared for an Ofsted visit, organised timetables, cover teachers, assessments and auditions in her absence.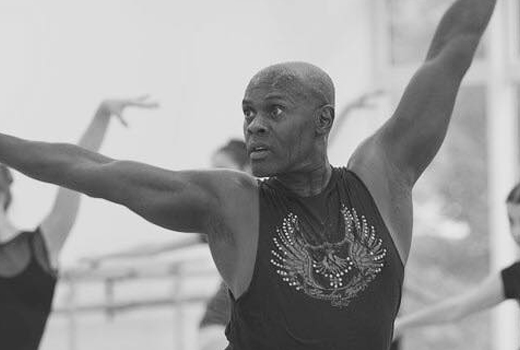 Colin Sinclair
Graduate of the Urdang Academy of Ballet and Performing art in London
Colin Sinclair
Colin is a graduate of the Urdang Academy of Ballet and Performing art in London.
He has spent the last three decades working as an international Artist and creative. Immersing himself in all facets of the arts.
As a dancer he has appeared in such productions as "West Side Story", "Chicago" and the German musical " Tabaluga and Lillie" Also appearing on numerous Television shows around the Globe.
As a Choreographer he has produced "Grease", "Guys and Dolls", "Cinderella" and dozens of Television, Fashion and Corporate productions. Colin's work is highly respected World wide. He has been on the faculty of Tanz Haus NRW Germany almost twenty years and is a firm favorite each semester. He travels extensively giving masterclasses in dance and theatre skills and has the honor of being is a "Dance World Cup " judge.
The highlight of his career was performing for and meeting the late Princess Diana at the Royal Opera House, Covent Garden. As a model he has worked for Calvin Klien, Wrangler, Levis and jean Paul Gaultier to name a few.
Along side his on stage, producing and teaching career Colin is also an established Theatre and film director. He graduated from the New York Academy of Film making and is a qualified Film Maker. He has produced many short films and has won several 'Best Film Awards'.
He is the founder and Artist Director of the Sinclair Arts Theatre Company (Düsseldorf's English language ensemble) and is also the Creative Director and head designer for Sinclair Wear Mode.