Summer School Intensive 2021
5 – 24 July
Each year at La Sylphide Summer Intensive School, world-renowned teachers and choreographers provide students with unforgettable experiences that help them come into direct contact with the world of international dance and learn (or improve) in different dance styles.
In 2021, we will organize 3 weeks of professional dance with the invited elite teachers
We will have 3 age groups as follows:
Age 1: 8 – 11 years
Age 2: 12 – 13 years
Age 3: 14 – 17 years
The intensive program for three weeks includes:
For Age 1 (special program created this year for children):
Ballet, Modern Dance, Repertoire, Acting, Gymnastics, Acro dance, Contemporary Dance, Choreographic / Improvisation
For Age 2 and 3
Balanchine technique, Barre au floor, Ballet, Repertoire, Pointe, Special pirouette lessons, Character dance, Contemporary dance, Dance history
You can benefit from the whole period or you can enroll in the partial programs First term (5 – 13 July 2021) or Second term (14 – 24 July).
There is also the possibility of private lessons with La Sylphide Ballet School teachers and guest teachers.
Summer school REGISTRATION
Registration for Summer School is open until 01.06.2020 or by email to office@baletcopii.ro
ATTENTION: due to the special situation, there's a limited number of places in order to keep physical distance in the studio and to be properly seen and corrected online.
Nanette Gloushak
A prominent figure in international ballet, Ms. Nanette Glushak received her entire training at ABT (American Ballet School).
At just 16, Ms. Glushak was invited to join George Balanchine's New York City Ballet, where she became the first soloist two years later.
Her main performances were in Don Quixote, La Bayadere, La Sylphide, Raymonda, Coppelia, Giselle and Sleeping Beauty and she danced with Barishnikov, Makarova, Erik Bruhn, Nureyev.
She also danced lead roles in ballets by: Merce Cunningham, Paul Taylor, Alvin Ailey, Glen Tetley, Frederick Ashton, Kenneth MacMillan, Rudi Van Dantzig, Roland Petit and many more.
In 1987, Ms. Glushak became a ballet master for the George Balanchine Trust and has since directed and conducted the Balanchine repertoire with:
Dutch National Ballet, Royal Ballet, Royal Swedish Ballet, Flemish Royal Ballet, Bavarian National Ballet, Stuttgart Ballet, La Scala Ballet, Berlin Staatsopera Ballet, Marinsky Ballet, Rome Opera Ballet, Turkish National Ballet, Tokyo Ballet, Semperopera Ballet and more.
In addition to her work with companies, Ms. Glushak stages for many of the reputable ballet academies and schools.
From 1994 to 2012, she was the Director of the Ballet du Capitole of Toulouse, France, where the company became recognized for their interpretations of the Balanchine repertoire, Classical and Contemporary.
Since 1982, Ms. Glushak has been a popular Guest Teacher for companies throughout Europe, Japan and the United States.
Among the companies she has taught for are Royal Ballet, Stuttgart Ballet, Royal Swedish Ballet, Rambert, Bayerishes Ballet, Norwegian National Ballet, Birmingham Royal Ballet and many more.
At present, Ms. Glushak continues to stage the Balanchine repertoire, her own productions of Don Quixote and Coppelia, as well as teaching for companies throughout Europe and Asia.
Jean Philippe Dury
A graduate of the Paris Opera Ballet School, Dury performed for some of the most famous international companies such as the Paris Opera Ballet, Ballets de Monte Carlo, Compañía Nacional de Danza in Madrid and as a guest at Les Grands Ballets de Montreal.
In these companies, he developed a career that is distinguished by the versatility of the performed repertoire, from the great classical ballets to the contemporary.
Dury has been the artistic leader of ELEPHANT IN THE BLACK BOX since its inception, which he leads driven by an infinite desire to create, the need to convey to the world his artistic vision and responsibility to participate at the international demand of programmers and directors. His choreographic identity is marked by elegance and artistic quality in his interpretation and a special sensitivity in the themes he addresses.
Alexander Mishutin – Russia
Graduated student at the Bolshoi Ballet Academy Moskow. Artistic director of the International Dance School, Tokyo, Japan, former soloist at the Kremlin Ballet Moskow, Russian Imperial Ballet Moscow, Moscow Academic Musical Theatre and former Principal with the NBA Ballet Company Tokyo. As choreographer he created: Four seasons and Les Millions d'Harlequin for the Tbilisi Ballet Georgia, Cleopatra for the NBA Ballet Company Tokyo, etc.
Ana Caraianopol
Classical ballet and repertoire
Anca Mândrescu
Character dance and dance history
Mihaela Vasilovici
Neoclassical and repertoire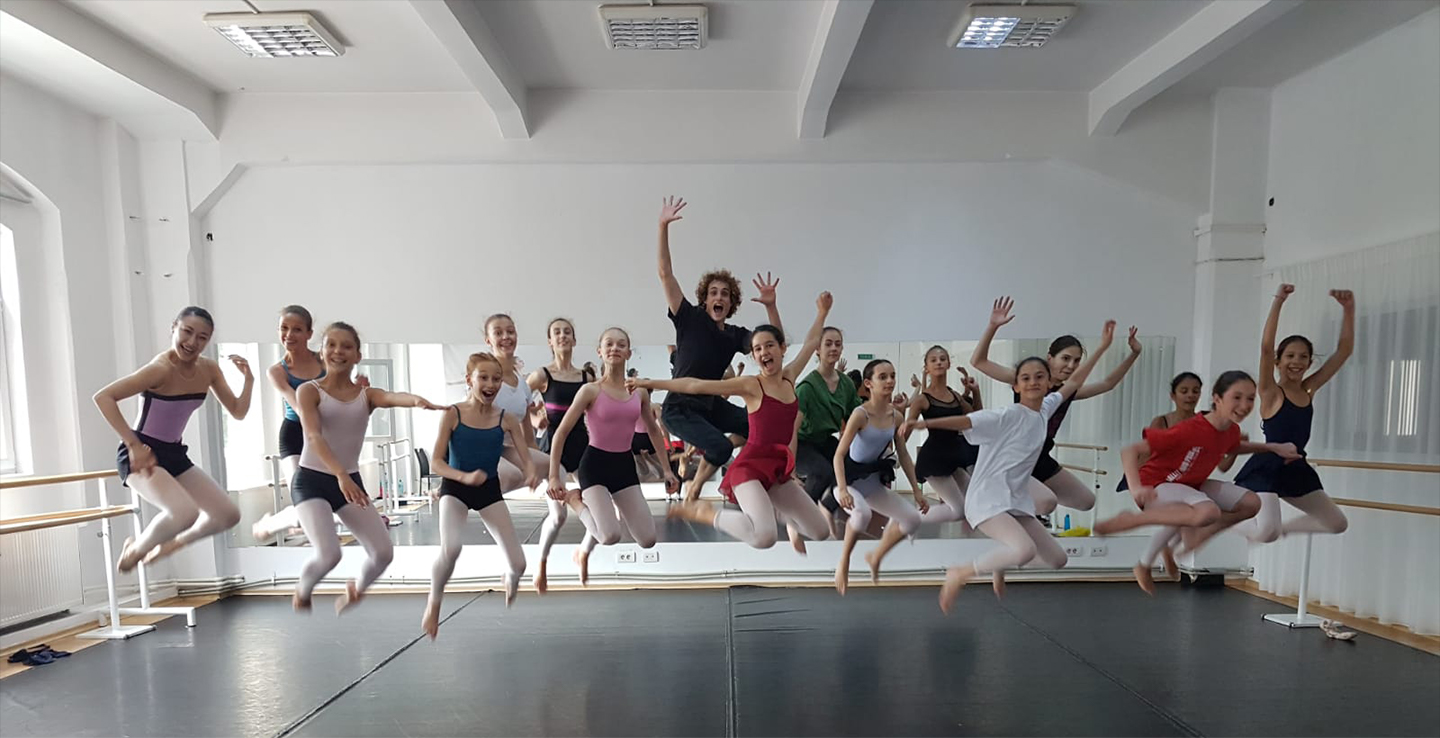 Summer School Intensive 2020
6 – 24 July 2020
Guest teachers:
Steffi Scherzer – ballet and pointe
Tatiana Solomianko – ballet, pointe and repertoire
Dollie Henry – jazz
Denis Medvedev – ballet and repertoire
Chris Penfold – musical jazz
Alexander Mishutin – ballet, pointe and repertoire
Massimo Perugini – contemporary dance
Kahli Lewis – choregrapher, dance professor (contemporary, jazz, ballet, musical theatre, tap, ISTD exams), director, evaluator and adjudicator.
La Sylphide teachers:
Ana Caraianopol – classical ballet and repertoire
Anca Mândrescu – character dance and dance history
Mihaela Vasilovici – neoclassical and repertoire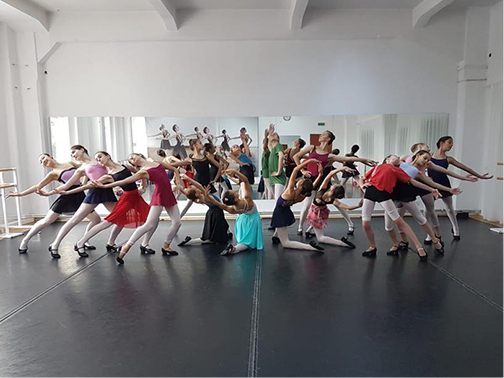 Intensive Balanchine style
8 – 28 July 2019
Guest teachers:
Nanette Gloushak – ballet and repertoire Balanchine style
Chris Penfold – musical jazz
Colin Sinclair – Forshyte technique and contemporary dance
La Sylphide teachers:
Ana Caraianopol – classical ballet and repertoire
Anca Mândrescu – character dance and dance history
Mihaela Vasilovici – neoclassical and repertoire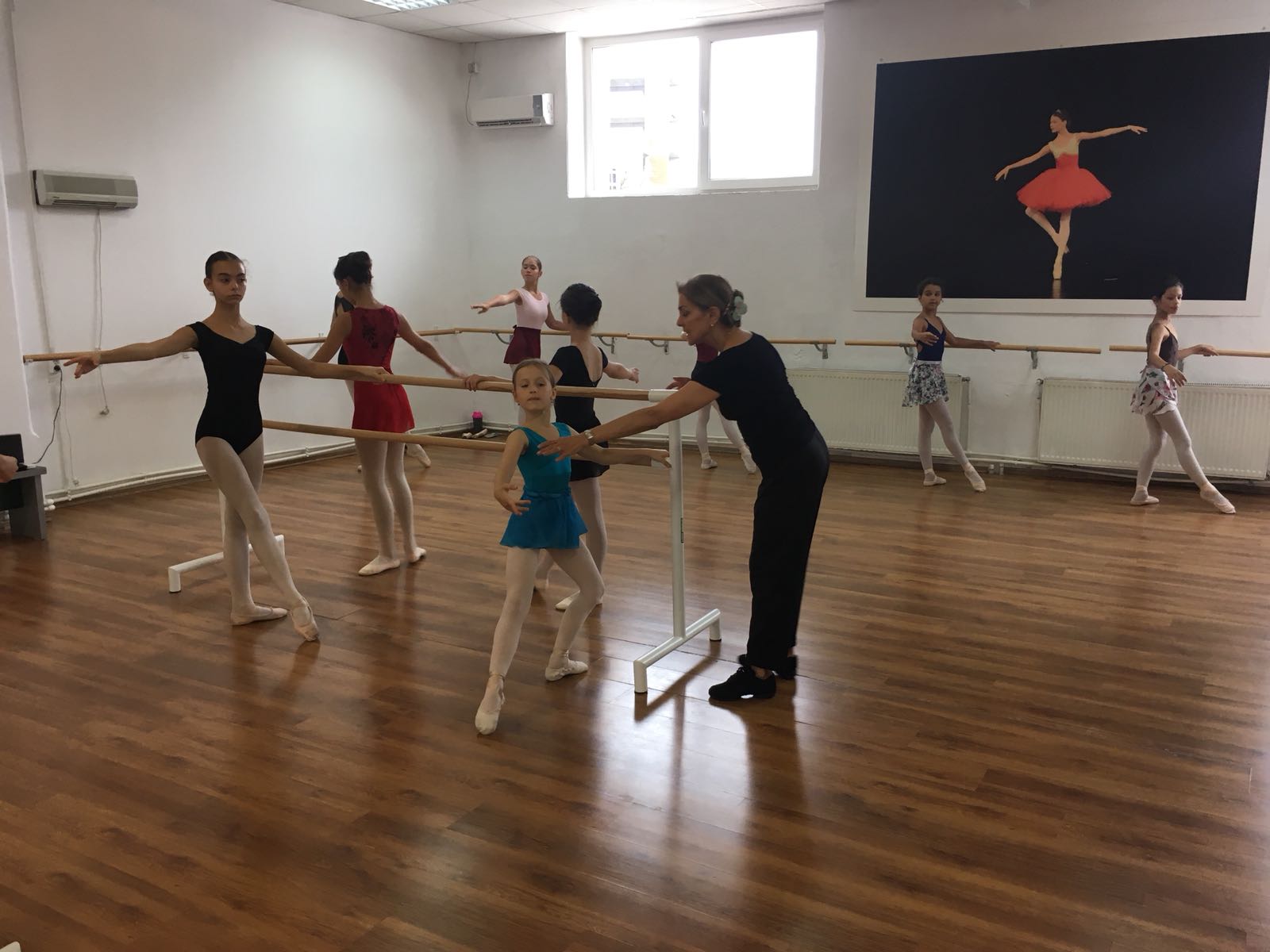 Intensive Vaganova 5th edition
Guest teachers:
Alexander Mishutin – Bolshoi theater – ballet, repertoire
Ekaterina Shavliashvili – National Opera Theatre Georgia – ballet, repertoire
Yankalle Filtser – Batcheva company, Israel – modern, contemporary
Alina Iacov – UNATC București – modern, contemporary
Profesori La Sylphide:
Ana Caraianopol – classical ballet and repertoire
Anca Mândrescu – character dance and dance history
Delia Hanţiu – classical ballet
Mihaela Vasilovici – neoclassical and repertoire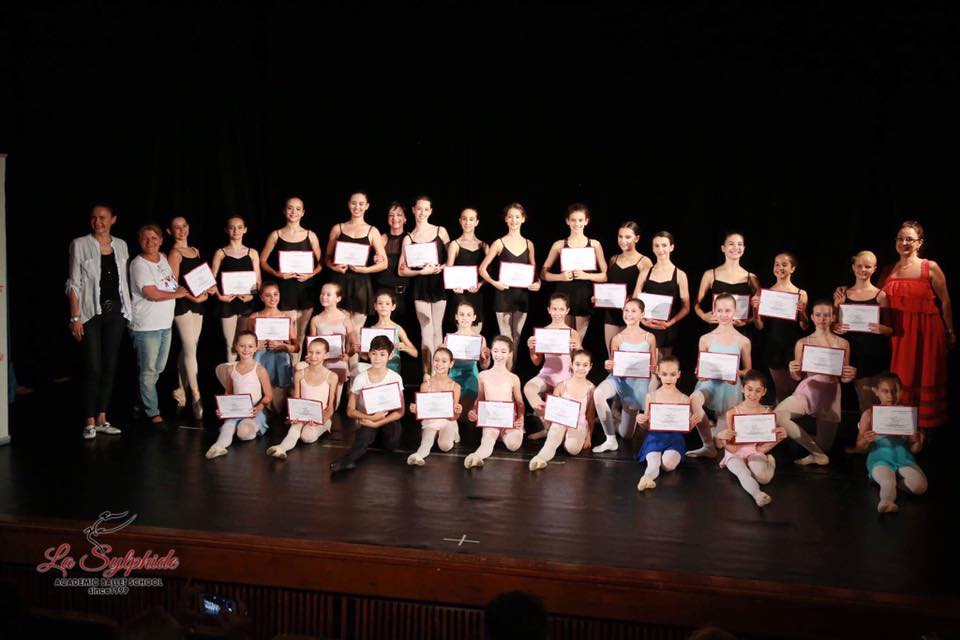 Summer school 2017
Guest teachers:
Irina Zhelonkina – trainer Vaganova Ballet Academy St. Petersburg
Alexander Mishutin – graduate of Bolshoi Ballet Academy, international ballet și character dance pedagog
Monica Petrica – first soloist of the Bucharest National Opera, master in ballet-yoga
Profesori La Sylphide:
Ana Caraianopol – classical ballet and repertoire
Anca Mândrescu – character dance and dance history
Delia Hanţiu – classical ballet
Lorelei Visinescu Bari – classical dance and repertoire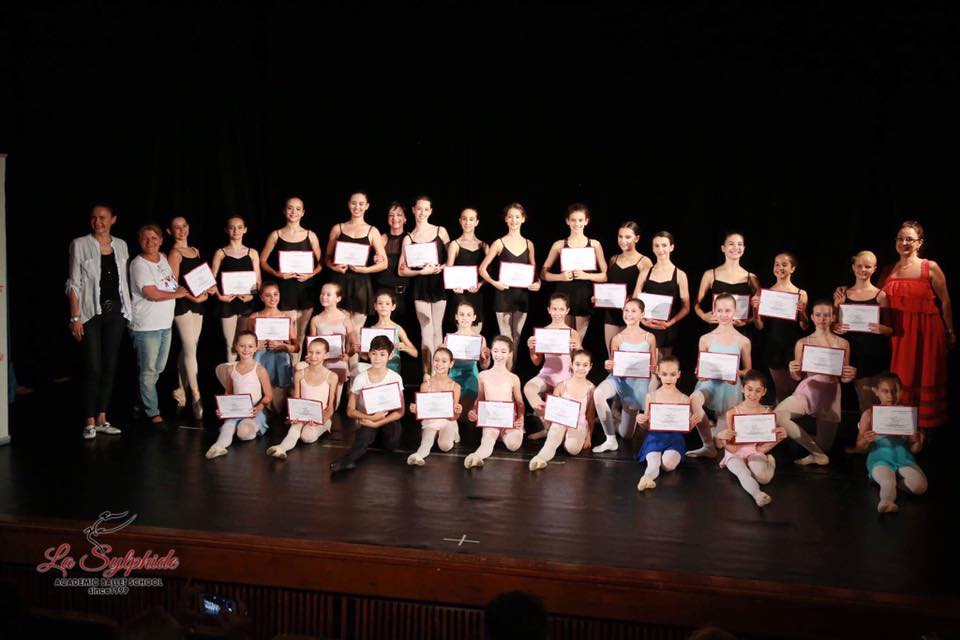 Summer school 2016
Guest teachers:
Veronika Ivanova – trainer Vaganova Ballet Academy St. Petersburg
Ekaterina Shavliashvili – National Opera Theatre Georgia – ballet,  repertoire
Profesori La Sylphide:
Ana Caraianopol – classical ballet and repertoire
Anca Mândrescu – character dance and dance history
Delia Hanţiu – classical ballet
Lorelei Visinescu Bari – classical dance and repertoire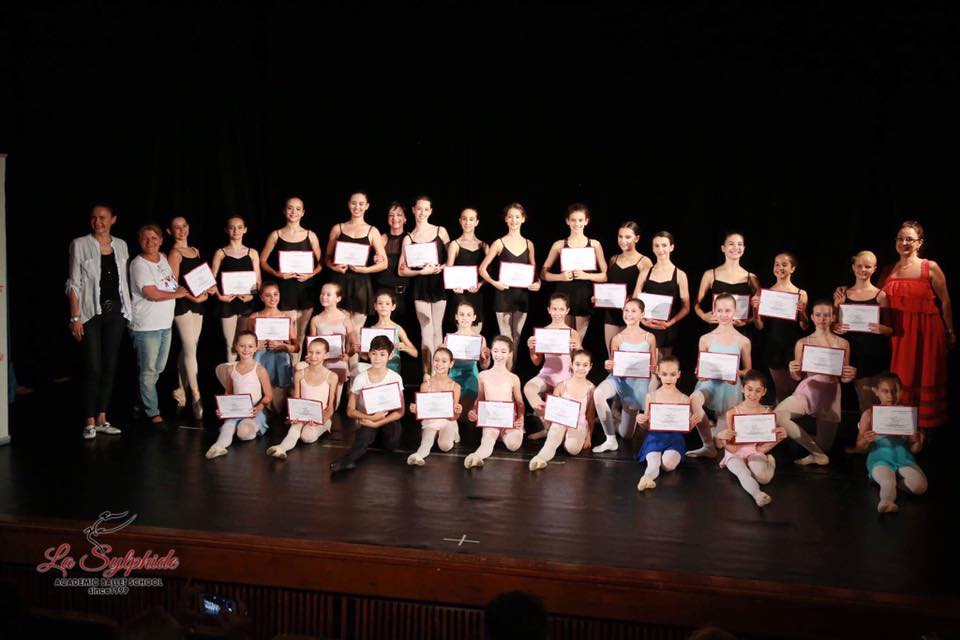 Summer school 2014
La Sylphide teachers:
Ana Caraianopol – classical ballet and repertoire
Anca Mândrescu – character dance and dance history
Delia Hanţiu – classical ballet
Lorelei Visinescu Bari – classical dance and repertoire